Problem
How to download the code related to ROCS Utility from bitbucket?
Solution
Customers have been shared with ROCS utility options from Reltio which is an open-source where customers can use the code to work based on their own requirements.
The below steps help us to understand how to download the code.
You can get the bitbucket link for available ROCS utilities in the below documentation link -
https://docs.reltio.com/addonutilities/aboutaddons.html
Once you have the link -
1. Open the bitbucket link in the browser.
For Ex:
https://bitbucket.org/reltio-ondemand/util-dataextract
2. Download the code:
a.) Via the web: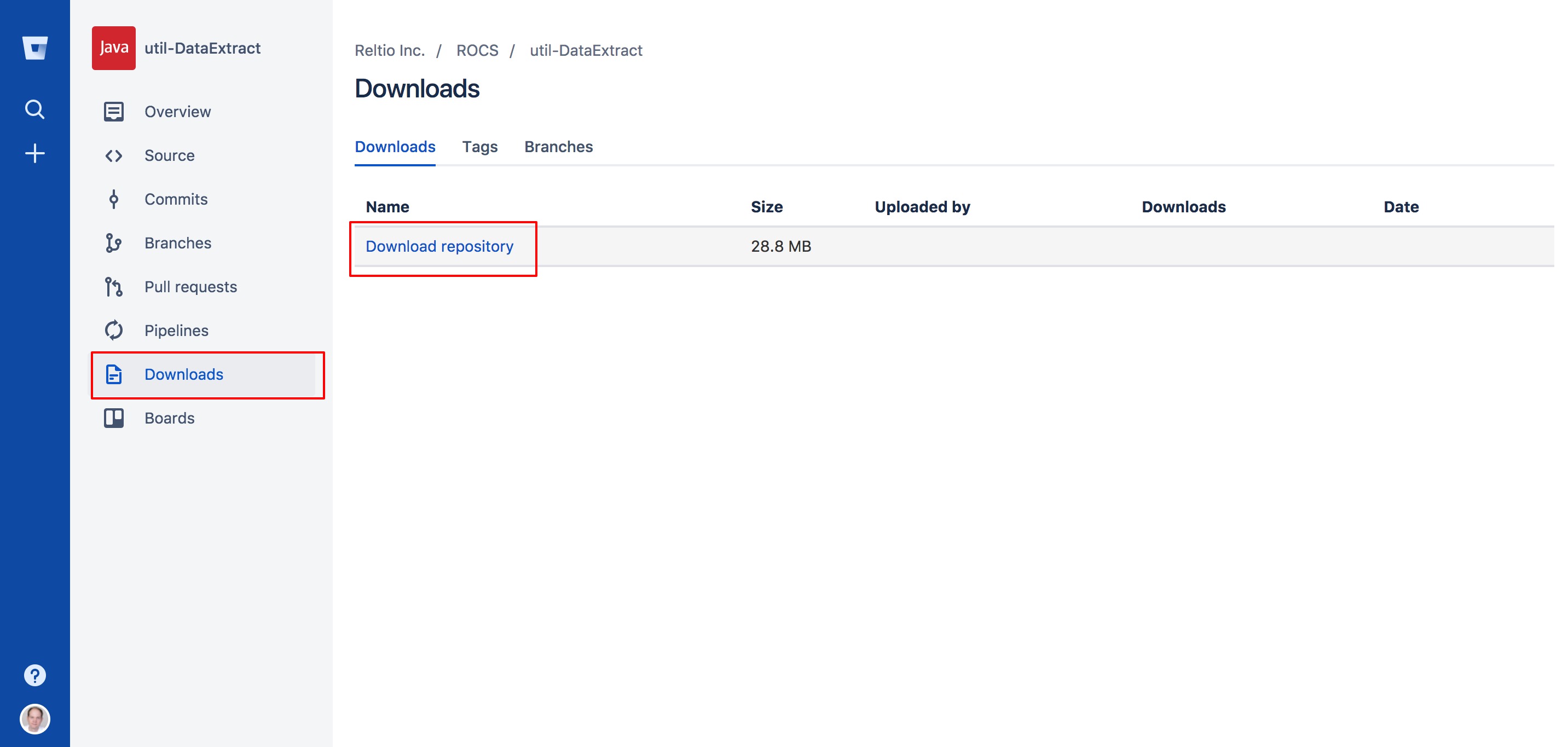 b.) Via git clone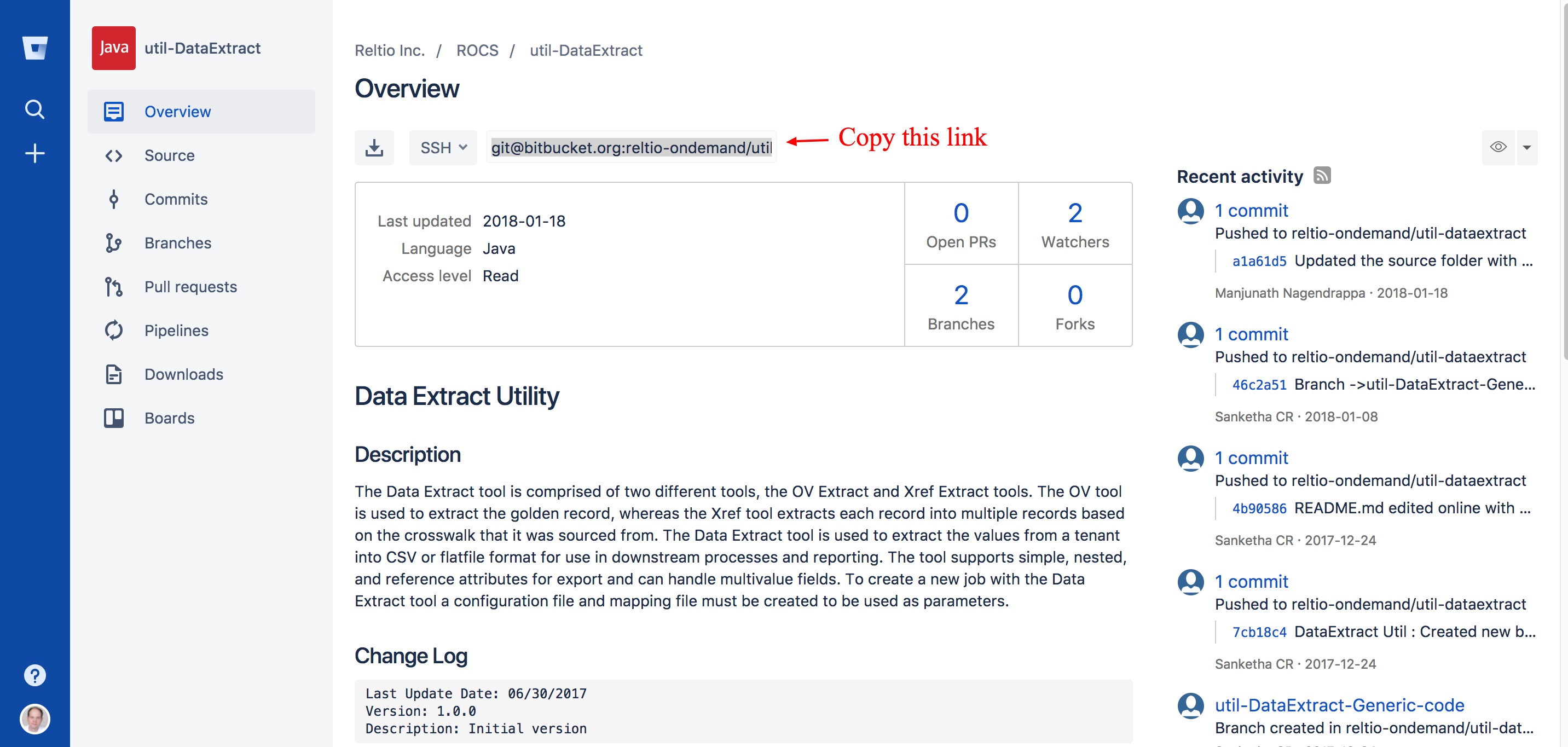 git clone git@bitbucket.org:reltio-ondemand/util-dataextract.git
References